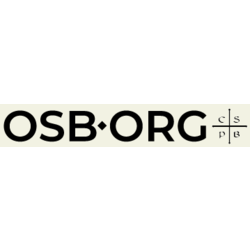 Maintenance Mechanic/Operator
Collegeville, MN
This position reports to the Chief Engineer and Assistant Chief in the Saint John's Power House located on the campus of Saint John's University. This position is responsible for assisting in the maintenance, repair, clean-up and service of all power plant related equipment. Shift work will be required to provide coverage in cases of illness and vacation. Assist physical plant personal with maintaining equipment on campus as time allows. This position will also assist the Assistant Chief as needed.

Duties and Responsibilities:

Clean, service, repair, and prepare boilers for annual inspection.

Assist in the repair, cleanliness and service of power plant equipment:
3 Boilers of multiple fuels natural gas and #2 fuel oil, operating at 180 P.S.I.
2 Steam turbine driven generator units - 800 kw capacity
2 diesel generator units - 800 kw capacity
Electrical switch gear to sync our electrical generators to Public Utility
3 - Steam absorption chillers= 2,400 ton total
Multi-cell cooling towers for chillers
2 Ground Water Wells for Potable Water System
Aeration gravel filter system for Potable Water System
Maintain chlorine system for domestic water
3 Zeolite water softeners
1 Steam turbine driven boiler feed water pumps
2 Multi-Stage Electric driven boiler feed water pump
2 - 35 hp air compressors with filtration and dryers
Pumps, fans and motors of various sizes
Data acquisition system; monitor and report malfunctions to Chief
Brine Reclamation system
RO Filtration System for boiler feed water
All Power Plant related equipment necessary for the operations of the facilities
3.Assist operators when necessary in the operation of the plant.

4.Relieve operators for vacation and illness as directed by Chief or Assistant Chief

5.Able and willing to respond immediately to emergency and/or illness callback.

6.Capable of operating bobcat, forklift and front-end loader.

7.Ability to adjust to changes in work schedules

8.Ability to work in small confined spaces, tanks, drums, fire boxes, etc.

9.Track and maintain records of maintenance performed on various equipment and systems.

10.Track steam, electric and other meters on the computer

11.Check the campus building management system for inconsistencies in room temperatures, and other issues that may arise.

12.Assist with recording operations in the power house and filling out required reports.

13.Required to conduct operational checks at Waste Water Treatment Plant as needed.

14.Perform related duties as assigned by Chief or his designee.


Minimum Qualifications:

High school graduate
Ability to think and act quickly in an emergency
Working knowledge of mechanics, plumbing, welding and electrical
Minnesota First Class A Engineers License required.
Chief A license preferred or ability to obtain one in a reasonable amount of time
Experience in the operation and maintenance of high-pressure boilers and power plant related equipment
Ability to work in noisy, hot, dry, wet, confined spaces and hazardous conditions (fire boxes, steam drums, tanks, relief valves, hot pipes, gas lines, etc.)
Able to lift 70 lbs minimum
Basic computer skills
Ability to learn new concepts
Ability to work well with others
Ability and desire to obtain within 2 years a Water Supply System Operator Class C
Valid driver's license with acceptable driving record.
A favorable background check is required as a condition of employment.
Additional Requisites:

Ability to interact with the community of the Order of Saint Benedict and Saint John's.
Project a positive image of service which represents the unit to which assigned.
Ability to acquire an understanding of the character and mission of Saint John's University.
A willingness to maintain a high level of competence. Discreet judgment and confidentiality are expected at this level of responsibility.
The personal safety and health of each employee is of primary importance in our Each employee has the responsibility to prevent accidents and injuries. Order of Saint Benedict and its employees have the responsibility to comply with Federal, State and departmental regulations related to safety and health.
19681